Break the Outbreak
IN
Sammamish
We are a group of high-schoolers from Washington that has joined an initiative and started an chapter in Sammamish that aims to create face masks and face shields to donate them to local businesses, restaurants, and grocery stores that do not have any. The purpose of our project "Break the Outbreak – Sammamish" is to assist the public in staying safe and healthy in these unprecedented times.
Janaki Venkatesh
Chapter Director, Head Financial Officer – Sammamish
I longed for the day I could stay at home and my parents didn't have to go to work; little did I know that my wish would come true so soon and impact millions of people around the world. I see Break the Outbreak as a platform where like-minded students can work together to make a powerful impact on the outcome and happenings of the COVID-19 virus. We don't know what the world will look like days, months, or years from now, but I believe we, the future leaders of our nation, will stand together and achieve great feats.
janakilakshmiv@gmail.com
Aarushi Verma
Head Social Media Officer – Sammamish
I remember the day the pandemic started affecting my life, it was an excuse for my friends and I to not go to school. We were so excited to have two weeks off of school and have a break from tests and assignments. I don't think we could have ever imagined that it would have turned into a global issue and impact everyone in both mental and physical ways. I am so grateful that even in these tough times I have the ability to wear a mask, have more than a mask to choose from, a roof on top of my head and food and water to drink. Furthermore, I want to give back to my community to those who aren't as fortunate and spread positivity and resources for those who need it.
aarushi.vx@gmail.com
Maya Raghavan
Head Marketing Officer – Sammamish
The day the pandemic hit, our lives changed completely, and it took a heavy toll on our health, lives, and minds. I am extremely grateful that I am fortunate enough to have a roof over my head, with enough to eat and drink everyday. I know that many people aren't as fortunate, so I felt the need to make an impact and help those in need. I wanted to be a part of Break the Outbreak because it gives me a chance to connect with like-minded individuals and strive to come together and give back to our community. The pandemic has been a huge challenge to all, and I felt the need to help out in any way possible and make a difference to inspire and encourage our world.
mayaraghavan@live.com

Nimitha Prakash
Head Communications Officer – Sammamish
COVID-19 has uprooted everyone's lives. From schools, to parents, to the people just trying to get by. I joined BTOB because I wanted to give back, especially to the smaller, more locally owned businesses who have been hit the hardest. I'm privileged enough to be able to have the resources to keep me and my family safe, both at home and outside, and I want to help the people who most need it be able to do that as well.
prakanim@gmail.com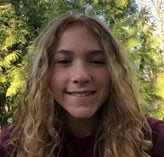 Maddy Bishop
Marketing Officer – Sammamish
I would like to make an impact in the world. Helping others is something I am passionate about and this seems like a very good way to follow that passion! Especially in these hard times during COVID-19 the world needs more helpers and I am here to be one. The world is so full of hate and sadness and I want to make a positive impact! I will help in any way!
maddyhops@gmail.com

John Thomas
Marketing Officer – Sammamish
I know that the pandemic has been a very difficult time for everyone, and I know the pandemic has taken a toll on our whole community and would love to help in any way I can to make their lives' easier.
Jack@tenets.com
Natalie Worcester
Social Media Officer – Sammamish
I want to join Break the Outbreak because I want to help serve the community. I think this is a good way to improve my leadership skills and help others!
crazemaze20@gmail.com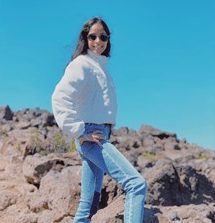 Srishti Mangal
Social Media Officer – Sammamish
When I hear, think, or talk about the COVID-19 pandemic, the first thing that comes to my mind is a mask. I can't even imagine that some people in our community have no access to masks, especially workers that deserve priority and are at the greatest risk. Our community needs our help, and I believe that it is our job to pay it forward to them by providing our community's front line workers with masks. I want to be a part of BTOB together as a team to make this problem less prevalent in our society!
masrishti@gmail.com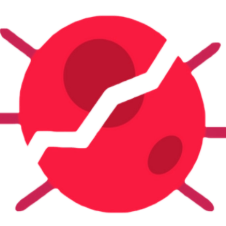 Samrutha Babu
Financial Officer – Sammamish
I want to join the Break the Outbreak because I have been consistently working for people in need. I believe it is very important for us to take charge and help everyone around us. I have also started a club at my school that does community service projects to make the community a better place. So once I heard about this chapter, I was very connected and felt that I could be a part of it and do my part. I hope by joining I can help reach the end goals and create a better community.
samrutha1129@gmail.com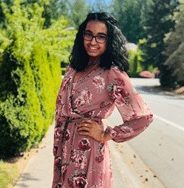 Yuvika Verma
Financial Officer – Sammamish
Break the Outbreak is a great way for me to give back to the community during this ongoing pandemic. While some of us have the privilege of being able to work/study from home, others don't really have the choice. As someone who can stay home and still get my stuff done, I want to contribute to my community and be able to help those who are in need of personal protective equipment, such as masks, in order to be safe while working. After all, we are in this together; working as a community to defeat the spread of the virus!
yuvikaverma@gmail.com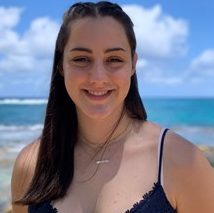 Juliana Graceffo
Marketing Officer – Sammamish
I am passionate about joining Break the Outbreak because I really want to see an end to this pandemic and give back to my community that has been so strong throughout this past year. Since March 2020, I have wanted to do everything that I could to help stop the spread, especially in Sammamish and Washington and definitely as someone who is at a higher risk of being hospitalized or having a severe reaction to Covid-19. By joining Break the Outbreak, I hope I will be able to provide some increased safety and security for my community that has always been so kind to me.
jjgraceffo@outlook.com
Lyle Deng
Communications Officer – Sammamish
I'm grateful for my amazing community and the front-line workers that risk infection in order to keep it going. I realize that many people and small businesses have been hit hard by the outbreak, so I want to get involved and give back to my community, especially at a time when a lot of people could use a little help.
lyledeng9@gmail.com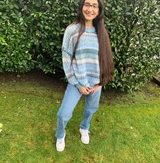 Kanika Nallaseth
Financial Officer – Sammamish
I want to be a part of BTOB because I want to make a change. I have always wanted to become a doctor and help people and I think becoming a part of BTOB will give me the opportunity to help those who need it during these difficult times. COVID is something that has affected millions and if people work together, we can make a change. I also love volunteering in my community and this seems like the perfect opportunity.
kanikanallaseth@gmail.com
Support Us:
Support us by donating to our GoFundMe: https://www.gofundme.com/f/we-break-the-outbreak
*Breaktheoutbreak.org is also a centralized platform for people or institutions to ask for help, and for people who have supplies to show that they want to donate. Additionally, it is a location for people to show that they have contributed to society.*