Break the Outbreak
IN
Roseville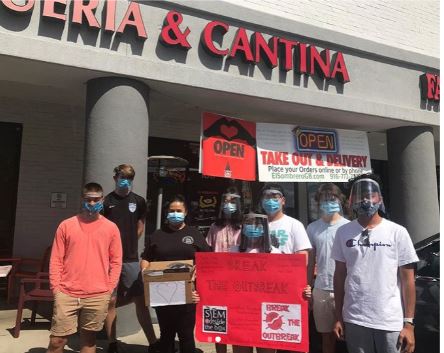 We are a group of students from Granite Bay High School and Olympus Junior High School who started a Break the Outbreak chapter in Roseville. We aim to create face masks and face shields for donation towards local businesses, restaurants, Seniors, Hospital, Care Facility, and grocery stores. The purpose of our project is to assist the public in staying safe and healthy during these unprecedented times.
Sam Zhou
Director – Roseville
The purpose of this operation caught my attention. There are many restaurants and local grocery stores that were hit hard during this pandemic. I would like to help them through these hard times and contribute to society. It would be nice to see people enjoying their lives once again rather than being tense towards their surroundings.
zhou.sam1@gmail.com
Artem Zagaynov
Financial Officer – Roseville
I wanted to help be the solution to the COVID-19 crisis by providing personal protective equipment to essential workers and those who are most vulnerable.


artemazag@gmail.com
Ashley Chen Wen
Communications Officer, PPE Producer – Roseville
Being part of this amazing organization is an honor. Seeing millions of lives being destroyed by Covid-19 truly broke my heart. I want to help people overcome this pandemic together and prevent any more destruction by beginning to give out an extra hand to workers, who are risking their lives during this time.
ashley.chenwen@student.rjuhsd.us
Brederick Antonio
Social Media Officer, Marketing Officer, PPE Producer – Roseville
I joined Break The Outbreak since I want to help continue to help workers protect themselves and serve our area during this pandemic.
brederickantonio.edu@gmail.com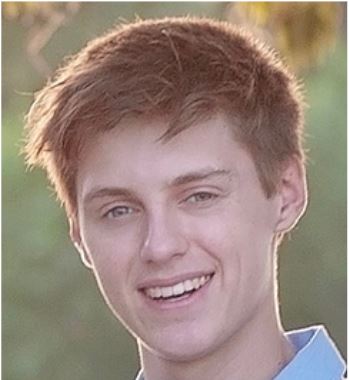 Gannon Gonsiorowski
PPE Producer – Roseville
I joined because I want to give back to those who have made this transition as smooth as possible for everyone during the pandemic.
gannongonzo@gmail.com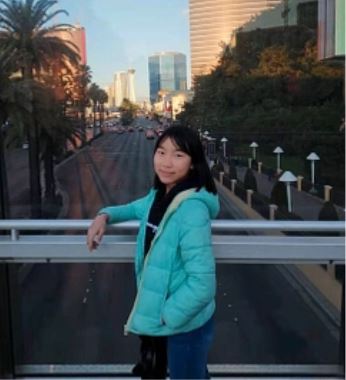 Lillian Zhou
PPE Producer – Roseville
I would like to join this team, Break The Outbreak, in order to help people during this COVID-19 pandemic.
lillian.zhou1@gmail.com
Max Clark
PPE Producer – Roseville
The reasons I joined Break The Outbreak are fairly simple. First and foremost it's just a great way to help out the community so that's a given. Secondly, I (as well as everybody else presumably) would just like life to return to normalcy, which joining Break The Outbreak is surely to help.
max.clark@student.rjuhsd.us
Bryce Burnham
PPE Producer – Roseville
First and foremost, I was excited to join this organization in order to help reach out to hard hit local communities and restaurants to provide support and protection. The only way we can make it through this pandemic is if everyone works together: so I'm just trying to play my part.
bryce.burnham@icloud.com
Support Us:
Support us by donating to our GoFundMe: https://www.gofundme.com/f/we-break-the-outbreak
*Breaktheoutbreak.org is also a centralized platform for people or institutions to ask for help, and for people who have supplies to show that they want to donate. Additionally, it is a location for people to show that they have contributed to society.*