Break the Outbreak
IN
Dublin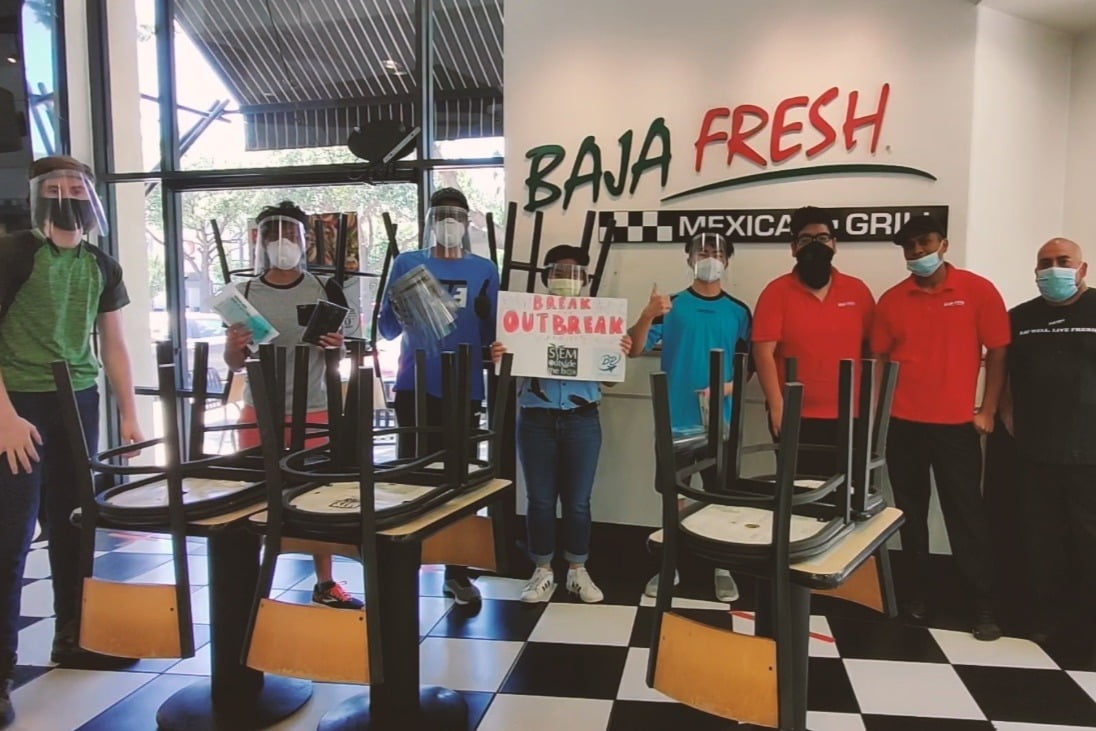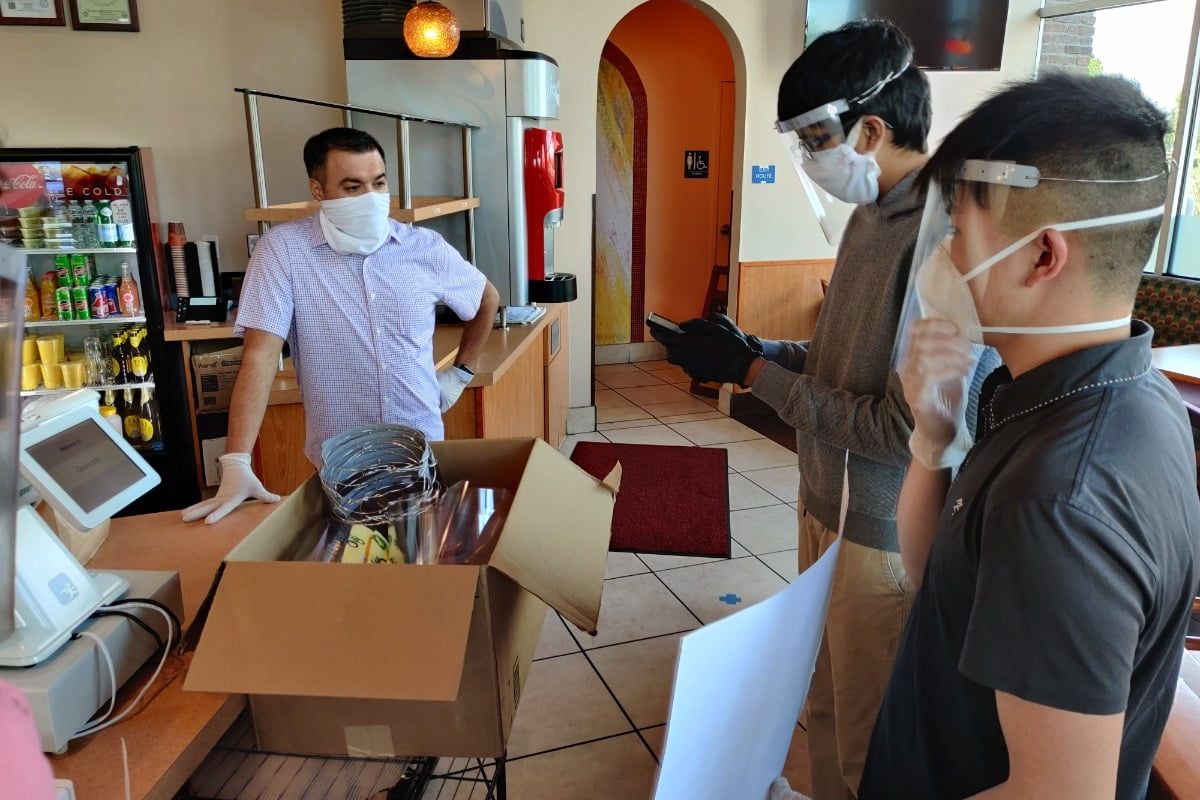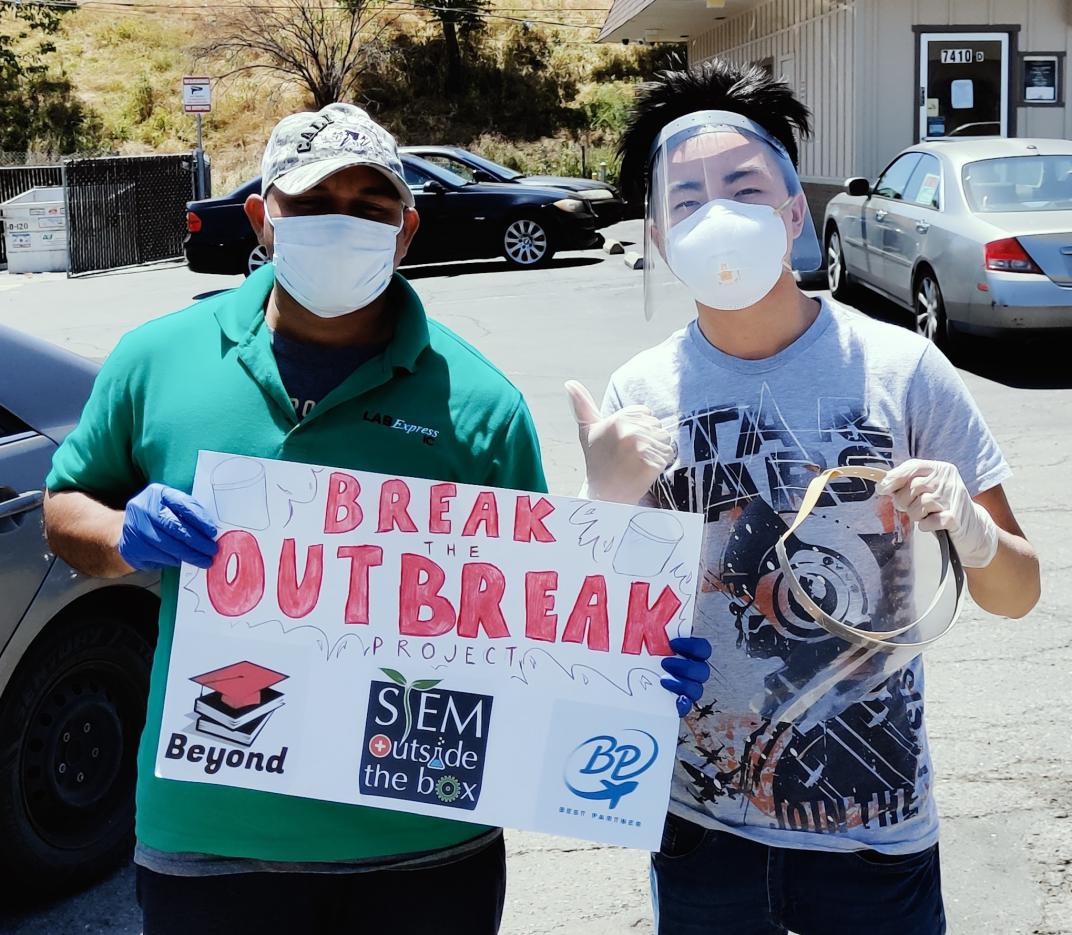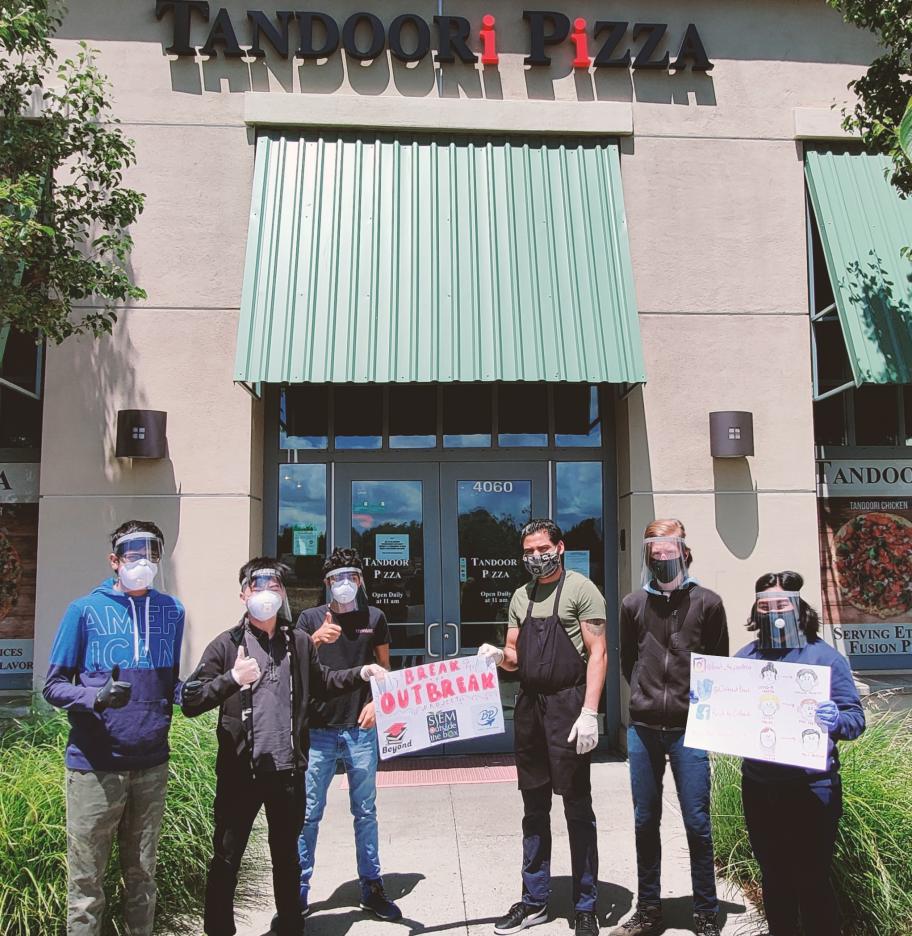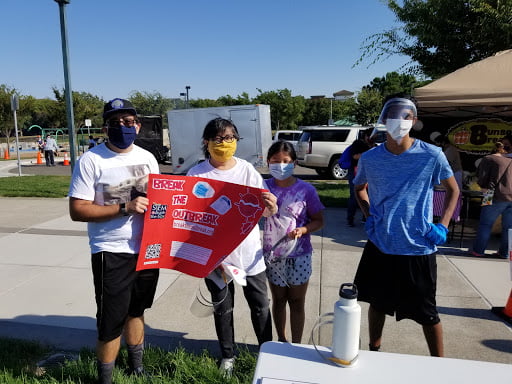 We are the founding chapter of Break the Outbreak, Sky Yang started with a dream of making this world a better place by creating Breaktheoutbreak.org to inform the public and serve as a platform to provide assistance, and soon Ansh, Tanish, Nephi, Hannah joined his team on the quest of donations to limit the spread of COVID-19. Dublin Chapter is where everything started, is where the dream started. We are the Dublin Chapter of Break the Outbreak, and we make a difference
2021 Dublin Chapter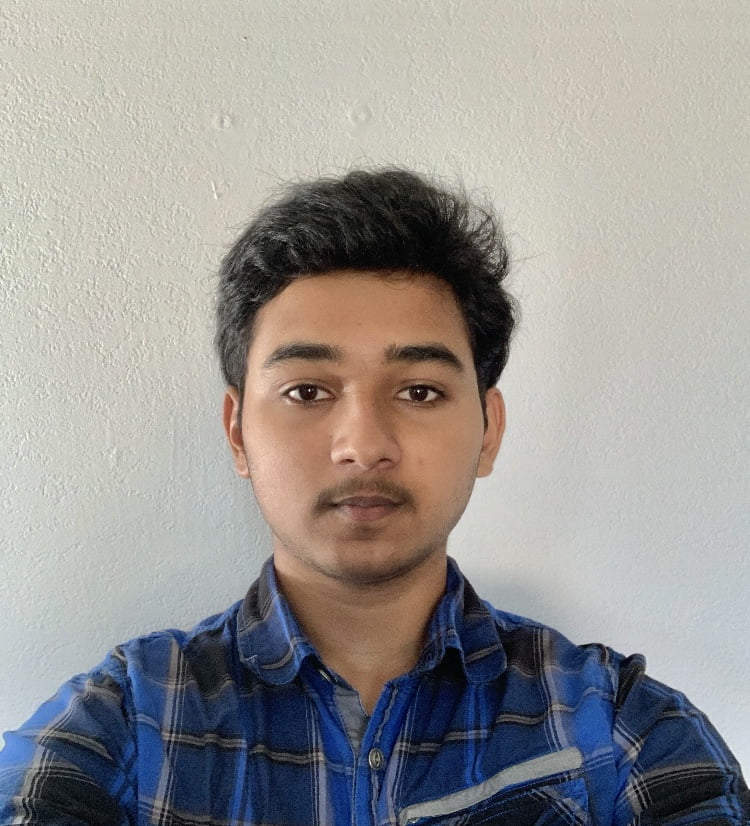 Shreyes Kanumuru
Director of Dublin Chapter
I wanted to join Break The Outbreak because I wanted to help my community during the harsh times of COVID-19. Many frontline workers were being negatively impacted during this global pandemic and I wanted to do something about it. Being the chapter director of Dublin allowed me to donate a surplus of PPE to frontline workers to keep them safe.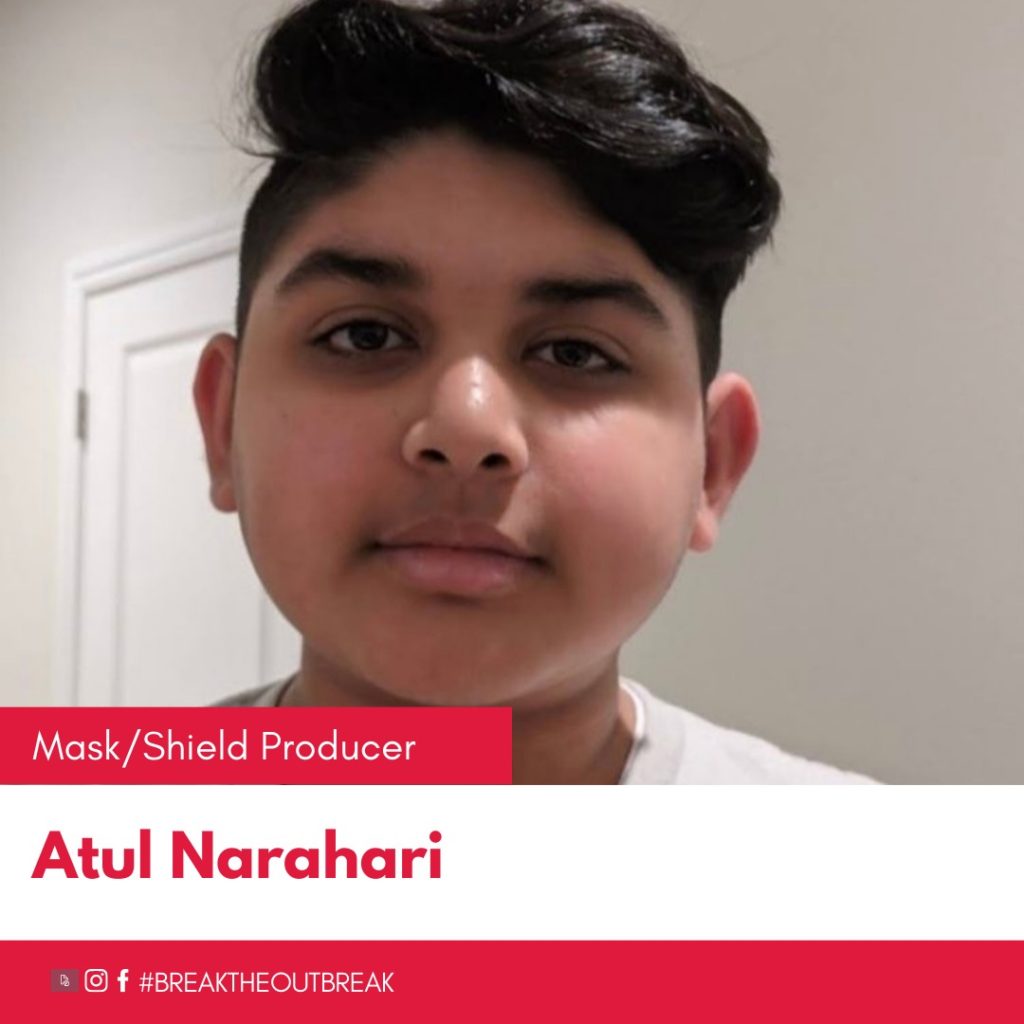 Atul Narahari
Mask/Shield Producer 
Hi my name is Atul Narahari and I am a junior at Dublin High School. BtoB is an organization that unites people from around our nation to combat the world pandemic, COVID-19, by giving back to our community. I want to be part of this unity and bring my special skills into the organization. 
Madhav Kethineni
Marketing Officer 
I wish to be a part of the break the outbreak organization to help spread awareness about coronavirus and help small organizations in our community to fend against the virus. Even though the vaccine is now available many people have not received it and along with providing PPE to the community I wish to help spread the word about the vaccine. 
Vathsan Shankar
Communications Officer 
I joined Break The Outbreak because of my interest in the field of medicine and my desire to make a positive impact on the community, however small. BOTB's cause is to help local businesses by donating materials like masks and hand sanitizer, which helps increase everyone's safety. 
Dylan Wang
Financial Officer 
Hey everyone my name is Dylan Wang! I want to join Dublin BTOB because I am passionate about helping others as well as the medical field. As a Biomedical Academy student, I hope to pursue a future in the medical field, and I believe helping others with needs such as PPE and awareness can greatly make a change.
Founding Team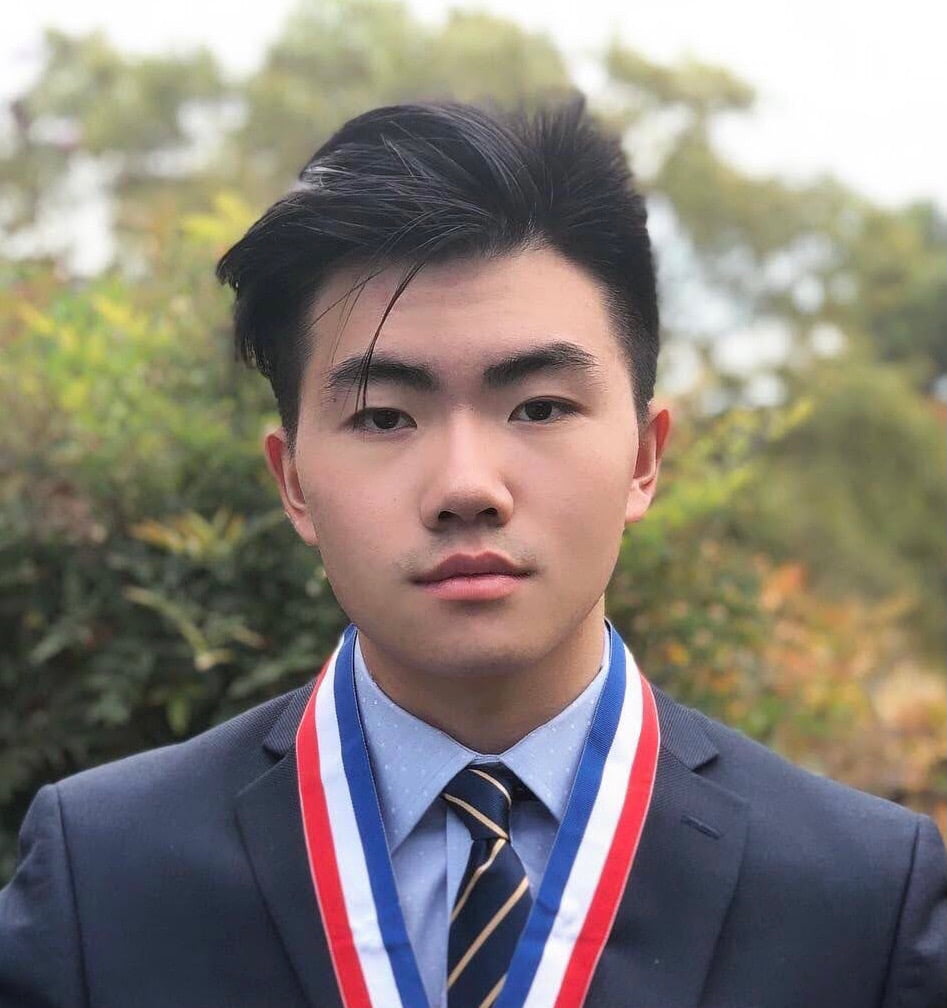 Sky Yang
Founder, Chief Executive Officer, Chairman of the Board, Director of Dublin Chapter
I want make a difference, especially during a crisis like this. I believe that we can pull through this crisis, if we all work together. It is our responsibility as members of the community to stop the COVID-19 from spreading. I want to make a contribution to the world, to society; and also inspire many others like us to make a difference in this world.
skyyang333@gmail.com
Ansh Tripathi
Associate Founder and Chief Financial Officer
One thing that motivates me to work for Break the Outbreak is the idea of how impactful our work is to our community. It's become well known that a lack of proper protection can make one susceptible to the virus and knowing that we are able to protect the essential food suppliers in our community is more than just a feeling of relief.
anshtripathi@outlook.com
Nephi Calladine
Associate Founder and Chief Creative Officer
What motivates me to participate in this operation? Well the best motivator for me is seeing the smiles on others, knowing that I've made their day. That's the best feeling. To help one another is very important to our society. We will be nowhere without it. This is why I'm here, this is why I have joined this operation. To help the cause.
longwolfdude@gmail.com
Tanish Kumar
Associate Founder and Chief Legal Officer
As a cross country runner and an athlete, losing access to my team was a huge loss for me when lockdown started. I needed something to fill that void and after ordering takeout from a restaurant with no masks, I realized what I could do to help. Being partnered with several other like minded students has allowed me to do my part in this pandemic and provide safety to places where there was previously none.
tanish.x.kumar@gmail.com
Hannah Purisima
Associate Founder and Chief Communication Officer
mauris commodo quis imperdiet massa tincidunt nunc pulvinar sapien et ligula ullamcorper malesuada proin libero nunc consequat interdum varius sit amet mattis vulputate enim nulla aliquet porttitor lacus luctus accumsan tortor posuere ac ut consequat semper viverra nam libero justo laoreet sit amet cursus sit amet dictum sit amet justo
imhannahp@gmail.com
Dublin Omega Team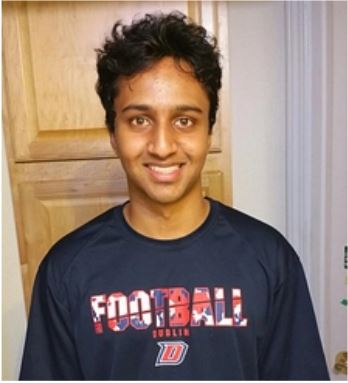 Bheeman Govindarajan
Team Executive Manager
Social Media and Marketing Officer, PPE Producer
I wanted to join this organization because I was looking for an opportunity to help my community. Every day, I would go outside and see countless people without any kind of mask or face shield. I thought that if I could find a way to assist with this problem, I would be doing my part in helping end the spread of COVID-19.
bheeman.california@gmail.com
Vasuki Rao
Team Executive Manager
Transportation, Marketing, and Supplies Officer
I wanted to be part of Break The Outbreak because I want to help my community in this time of need. Now more than ever people and local businesses need help, and it's up to us to take charge and facilitate change.


vasuki.rao0424@gmail.com
Ajay Shenoy
Communication and Transportation Officer, PPE Producer

I believe it is important to help the people who have always helped you and joining Break the Outbreak is one way that I can do that. Through this organization I can help slow the spread of the outbreak for my community and help everybody recover from the effects of the outbreak.


ajay.shenoy.04@gmail.com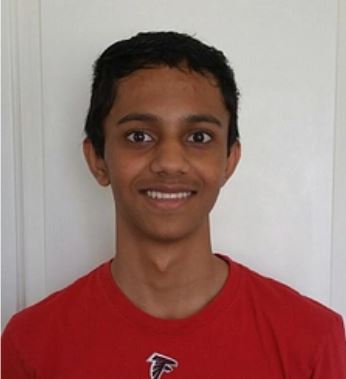 Rohan Govindarajan
Financial Officer, PPE Producer
I chose to participate in Break the Outbreak to help essential workers that were not getting as much representation as others. Workers in restaurants and grocery stores are risking their safety to help others, and I feel that we should try to help them in return.


rohan.falcons@gmail.com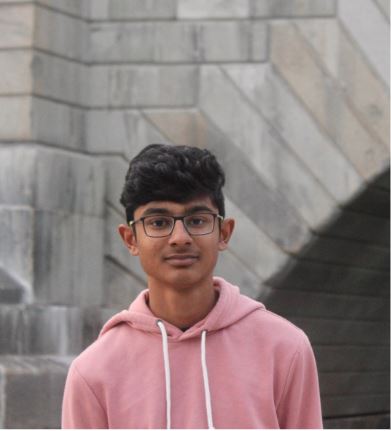 Sashank Gadisetti
Transportation Officer, PPE Producer
I joined Break The Outbreak so I could use some of my time to help out the businesses and people around me. This pandemic has put the world into a state of chaos, drastically changing the lives of many, including my own. With the many people risking their lives fighting COVID-19, the least we can do is help those in need with the time and recourses that we have.
sashankg07@gmail.com
Support Us:
Support us by donating to our GoFundMe: https://www.gofundme.com/f/we-break-the-outbreak
*Breaktheoutbreak.org is also a centralized platform for people or institutions to ask for help, and for people who have supplies to show that they want to donate. Additionally, it is a location for people to show that they have contributed to society.*