Break the Outbreak
IN
Downey
We are a group of high-schoolers from Downey that have joined the initiative and started a chapter that aims to create face masks and face shields to donate them to local businesses, restaurants, and grocery stores that do not have any. The purpose of our project "Break the Outbreak – Downey" is to assist the public in staying safe and healthy in these unprecedented times.

Shyam Patel
Co-Director
Break the Outbreak is an organization that will enable me to do something about the COVID-19 virus. I can not find a cure for it, but I want to make sure I can reduce the number of people who get infected.
shyampat@usc.edu

Japit Shelat
Co-Director and Financial Officer
I want to do the Break The Outbreak project because it will provide me with an exceptional opportunity to demonstrate my leadership skills and help my community fight COVID-19.
japitshelat2@gmail.com

Anvi Pande
Communications Officer
I want to be part of this organization because I want to help others that are struggling during the pandemic and be a leader in my community.
anpande118@gmail.com

Aashna Pande
Co-Social Media Officer
I love to take photos and am active on social media, so I can use those skills to take charge and be a leader in my community.
asnpande108@gmail.com
Yogi Rad
Co-Social Media Officer
I want to join Break The Outbreak so that I can make a better impact on today's society for the greater good. Together, we can and will make a change and save lives that are at risk due to COVID-19.
yogi.rrad@gmail.com

Parth Kheni
Co-Marketing Officer
I would like to join Break The Outbreak so I can help others who may not be able to help themselves or take care of themselves.
parthbk2005@gmail.com
Aarushi Pande
Member
For me, joining Break the Outbreak is a way for me to make an impact during a very pivotal moment in our community's life right now.
apande108@gmail.com
Siddharth Sheth
Member
I like helping senior citizens. It makes me feel good about myself. I would like to do it more and more.
hsheth@h2sengineers.com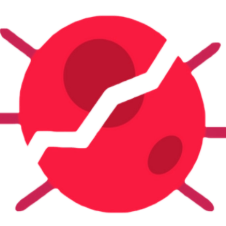 Anjali Shukla
Co-Marketing Officer
arns0407@gmail.com
Support Us:
Support us by donating to our GoFundMe: https://www.gofundme.com/f/we-break-the-outbreak
*Breaktheoutbreak.org is also a centralized platform for people or institutions to ask for help, and for people who have supplies to show that they want to donate. Additionally, it is a location for people to show that they have contributed to society.*